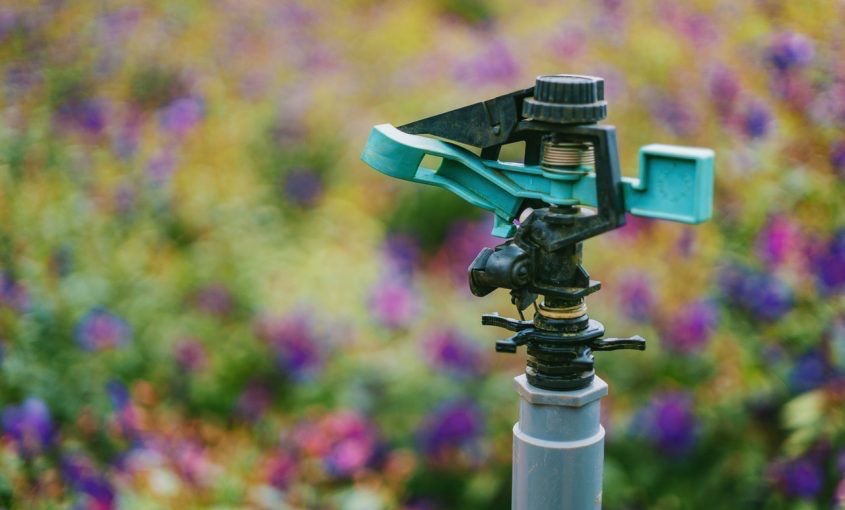 Make Sure Your Lawn's Sprinkler System is Ready Before the Heat Hits
It's a common notion: April showers bring May flowers. It may feel like winter has overstayed its welcome here in Northern New Jersey, but rest assured that spring has sprung, and summer is right around the corner. Spring is the ideal season for your lawn's sprinkler system tune up. By calling us at Perennial Lawn Care for your spring start up, you ensure that your sprinkler system will be performing at maximum efficiency throughout the summer, achieving that lush, green yard that all your neighbors will be ogling over.
Why the Spring Start Up is Important
Throughout the winter, changes can occur in your lawn which can impact your sprinkler system. By completing a thorough check in the spring, any obstructions can be removed and batteries can be replaced to ensure your sprinkler system is at its peak performance. Our trained professionals can get your sprinkler system up and running quickly, allowing you to ignore the hassles of turning the water on and checking each system component.
What Our Team Will Do for You
Our spring start up saves your family time and is the best option for the health of your sprinkler system. During our spring start up, our team follows a check list developed to ensure our customer's satisfaction.
We won't turn your sprinklers on until winter truly is over. This way, we can prevent any damage that could be caused by freezing temperatures.
Remember when you sent the kids out to shovel the driveway? We'll check it out to make sure they didn't hit any of the sprinkler heads as well as check to make sure there are no obstructions. Ultimately, this will help the water which is distributed by the sprinkler system to be even across your whole lawn.
We'll check and update your sprinkler system's settings and make sure that the watering schedule is the right fit for your lawn. Ideally, your system will water your lawn at night. This minimizes the risk of lawn bacteria and works well with most people's daily schedules.
We'll check your valves and water pressure. We want to ensure that once your sprinkler system is pulled back into commission for summer, there will be no damage from overzealous water pressure or faulty valves.
When it rains, your sprinkler system won't overwater the lawn. During our spring start up, we are sure to check your rain sensor as well.
As you can see, our spring start up is thorough and thoughtful. This spring, we invite you to set your lawn up for success with our spring start up. Skip spending that entire Sunday checking your sprinkler system and hit the pool instead!
Contact Perennial Lawn Care today to schedule a time for our trained professionals to pay your home a visit. If you don't already have a lawn sprinkler system, there's never been a better time to install one. With over 25 years of experience and free estimates, there's nothing holding you back from the green lawn you've always imagined.
Posted on