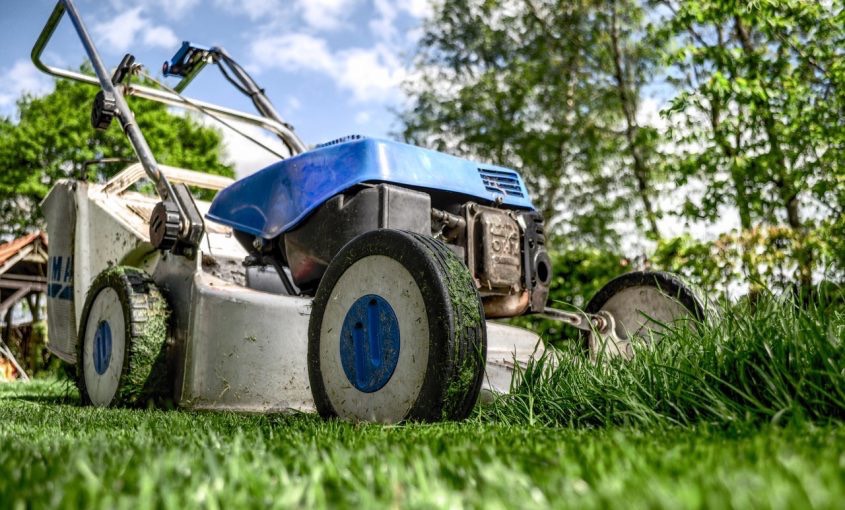 The Perfect Father's Day Gift for Any Dad Who Loves His Lawn
The month of June brings more than hot weather and cookouts; it is also the month to celebrate Dads. Many Dads enjoy spending their summer months outdoors landscaping and creating a green masterpiece for a yard. Maintaining and keeping up with the ongoing lawn activities requires a lot of time and commitment with mowing, fertilizing, controlling weeds, and keeping pests at bay. So, this Father's Day, consider giving him the gift of more time.
A 6-step lawn care program is the perfect gift for Dad because it still gives him the freedom to mow and landscape when he wants. But, he won't have to worry about taking care of the more mundane tasks like weed control, pesticides, and fertilizer. The benefits of giving Dad a six-step lawn care program from a professional lawn care company include:
Customized fertilizer analysis: A professional can conduct soil tests and inspect your lawn to determine which types of fertilizer you can benefit from most. This analysis assures your lawn gets the nutrients needed to develop into lush green grass that is welcoming and enjoyable for family time.
Weed control: Proper weed control consists of multiple applications throughout the year. Starting in early spring, lawn care experts apply a special treatment to minimize new weeds including crabgrass. To control weed growth throughout the year, they apply a post-emergent weed control while spot-treating weeds to keep them from multiplying.
Disease Control: Northern New Jersey lawns are prone to damage from fungi that causes discolored patches. During a lawn care program, professionals can review your yard for signs of fungi and treat accordingly before causing severe noticeable damage.
Insect Control: There is nothing more unwelcoming in your lawn than unwanted insects like grubs, larvae, and even ticks and mosquitoes. The best treatment for these unwanted insects is a preventative treatment that keeps them away, and your yard looking well-cared for.
Monthly Inspection: Some months may be busier than others for Dad to take ample time to review and inspect the lawn. By choosing a lawn care program as his gift, he also gets a monthly lawn inspection to ensure there are no signs of pests, disease, and other issues that can inhibit the growth of or damage your lawn.
If you're ready to give Dad the gift of time with a 6-step lawn care program, contact Perennial Lawn Care today at 973-423-1500. We have been serving Northern New Jersey for 25 years, and our lawn care program requires no contract, is customizable, and lets you cancel at any time.
Posted on